By the Window she Waits
She stands by the window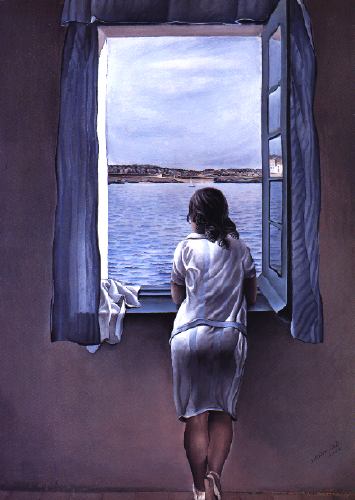 Looking out over the blue
For soon he will sail home
He lover oh so true

It was many weeks ago
From Valletta harbour he sailed
For the Atlantic cause
Following the convoy trail

From it's industrial ports
On America's east coast
The war efforts cargo
Must never be lost

Tankers and freight
Ammunition and foods
To serve the heroic
As we deservedly should

Corvette's on the peripheral
Scouting for the packs
For these demons from the deep
And their torpedo attacks

Action stations
As the packs are discovered
Sonar kicks in
For the depth charge shower

The surface explodes
In showers of spray
As lookouts view
Any debris display

The sighting of bubbles
And traces of oil
One of the wolves is maimed
Another statistic war spoil

Days pass
As Liverpool is reached
A rare sight indeed
For a convoy not breached

This Corvette of the brave
And the hero's who have manned
Continue on their journey
To the North African lands

By the Bay Of Biscay
Into the Gibraltar Straights
Down the Mediterranean
To Valletta where she waits

On Blue Silk she Lies

My beauty, my love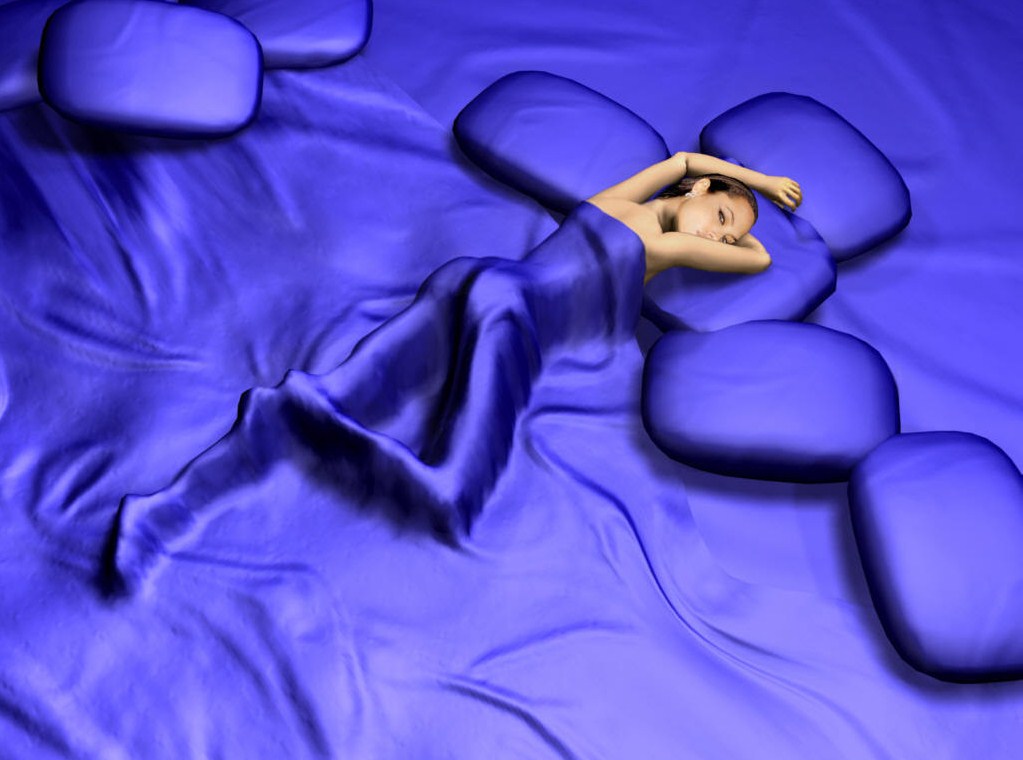 On a sea of blue
The silk on her contours
Shows her figure true

Her lateral lines
Curvaceous shape
Caressing her
The blue silk drapes

As I look into her eyes
She reads me like a book
My intentions
When she gives me that look

My beauty, my love
So gorgeous in view
Luring me with those eyes
Lying on a sea of blue



She Entered my Dream

She entered my dream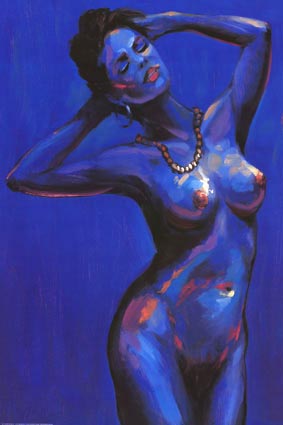 Wearing nothing but pearls
Have you ever been asleep
As your heart whirls

She entered my dream
In curvaceous pose
Asleep but my senses
Detect her fragrant rose

She entered my dream
I felt my love for her grow
Her presence I felt
Over my body she did throw

She entered my dream
As I joyously felt
My passion inside
Oh now my heart melts

She entered my dream
That stayed with the night
As I awoke the next morning
Smiling at last nights delight
She Sat in Shame no More

She sits in shame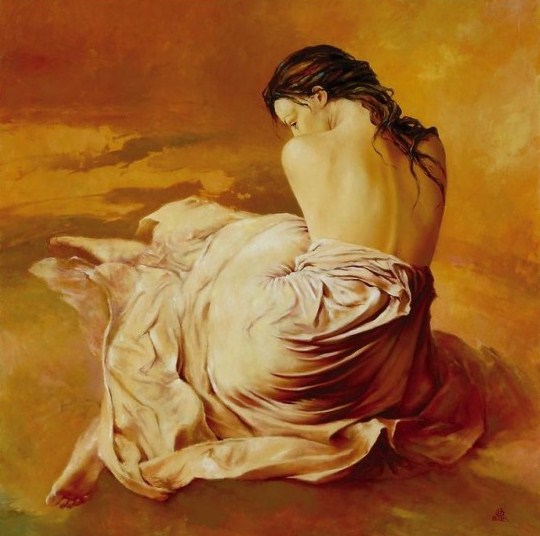 Wrapped in soiled sheets
Where she recently loved
Against her inner greets

For her desire to be loved
Drew her away from her bond
To be with her lover
Whom to her, responds

No longer captured
In a marriage of cold
Ignored, forgotten
Her empty soul, sold

As she sits and ponders
Her tomorrow life
Breaking her marriage vows
And who made her his wife

She no longer sits in shame
For a decision she's made
If she stayed with her vows
In this life she would fade

Her closed door has reopened
Now loved and adored
No longer cold and discarded
Her heart restored

My Princess, my Queen

Amidst daisies, carnations, roses and greens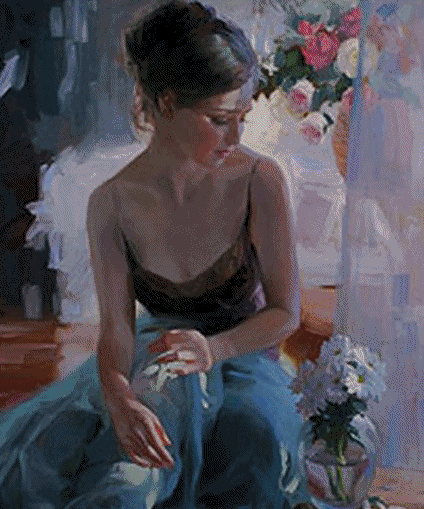 By the window she sits in sunlight serene

Her hair tied back shows the prettiest of face
When I see her sitting there, I feel so graced

Many colours she wears but I love her in blue
Whatever colours she wears I love her so true

She turns and looks with those green emerald eyes
Everyday she looks different, everyday a surprise

Amidst daisies, carnations, roses and greens
She is everything to me, my princess my queen
Kissing, Caressing

Shapely and pert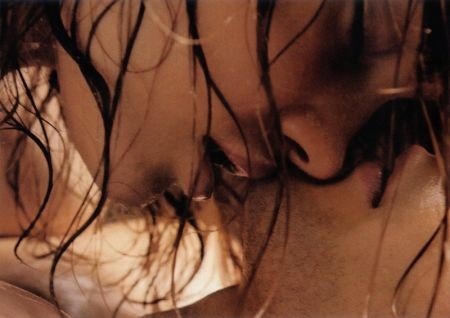 Curves of delight
Skin so soft
My want excites

We lean in together
Two bodies in blend
Our signals transmit
Sensuous send

My hands cup
Her womanly charms
She touches me gentle
As I kiss down her arms

In sync we love
Like rolling ocean waves
Kissing, caressing
As we inner crave

In each other we absorb
Skin to skin
Our moment of capture
Loving joys from within

Releasing we do
Contentedly spooned
On our honeymoon
We, bride and groom
Easter Bunnies, Champagne and Roses

Easter is upon us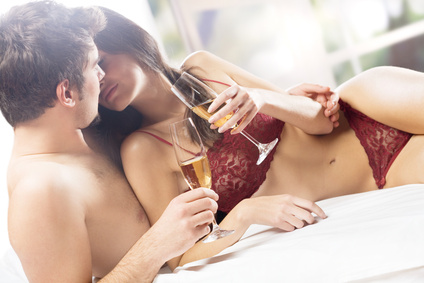 My darling said to me
She keeps quizzing me for chocolate
I said just wait and see

I wonder what he got me
Maybe chocolate and some flowers
I'll be putty in his hands
Surrendering, as he devours

I need to do some shopping
For chocolates, champagne and roses
The latter will grace my darling
On our bed in delightful poses

I shall get myself prepared
For an Easter evening of romance
A shower and some fragrance
With a kissing cuddling dance

I hear the water running
As i step through the door
Rose petals on our bed
Also carpeting our floor

I feel my loves hands on me
As he joins me in the shower
Caressing as we wash
His manliness empowers

We dry each other down
To our bedroom we kiss and touch
Our bed a carpet of roses
We lie down in tender clutch

His hands in loving wander
My zones excite and please
Rose petals float down upon me
With chocolate, he's on his knees

I lean down and kiss my love
Her body chocolate blessed
Knowing of my sweetness
And my inner hungered zest

I guide my love to kiss me
And tell him to close his eyes
I take him on a chocolate journey
Where he finds, he'll be surprised

Our chocolate adventures over
To the shower we go again
When we head back to our bedroom
We start again with chilled champagne



Our Countryside Liberty

It was a hot summers day, in our garden in the countryside. Sheltered from noisy
cities and towns. Where we are able to approach life so differently. My girl my love, always
in liberty flow, so enjoying the rays of natures orange orb.

Close by you can hear the cascading of crystal clear waters, eventually reaching
us after negotiating meandering contours. In this heat you can sense the rocks
secretly smirking, as they are constantly cooled by translucent gifts.

On a blanket of green, naked as birth. Her peachy skin delights the vista that
captures my eyes. Her blond hair adorned with a daisy chain tiara. She is my princess
my queen. She lays on her back, looks into the clear blue sky that ceilings our above.

As natures rays are absorbed by her delightful shape. She moves, touches as if in a dream
state. Her body reacting with thoughts of unshared dreams as insects buzz and birds sing
as if they are party to her thoughts. Their orchestral notes, their musical score playing
in symphony to her movements.

In momentary gulps of air, Koi carp rise to the surface to share this vista of pure.
Tails splashing as if they have been summoned to be part of the scene, slapping the water as
if applauding. White water lilies catch the gentle waves, dancing like backing singers
to the sounds of the insects and birds. A gentle breeze catches the tired leaves, as they
whistle their inaudible notes. As insects dodge their sway to carry on their journey of
pollination.

Late afternoon arrives as clouds close the sun, like curtains informing us that the scene
in today's play has ended. Sporadic sounds from distant birds echo, where earlier they were
in riotous volume. The white water lilies are now graced with the gentle undulations of
the trickling waters as the Koi settle from the frenzied applause. Our afternoon closes.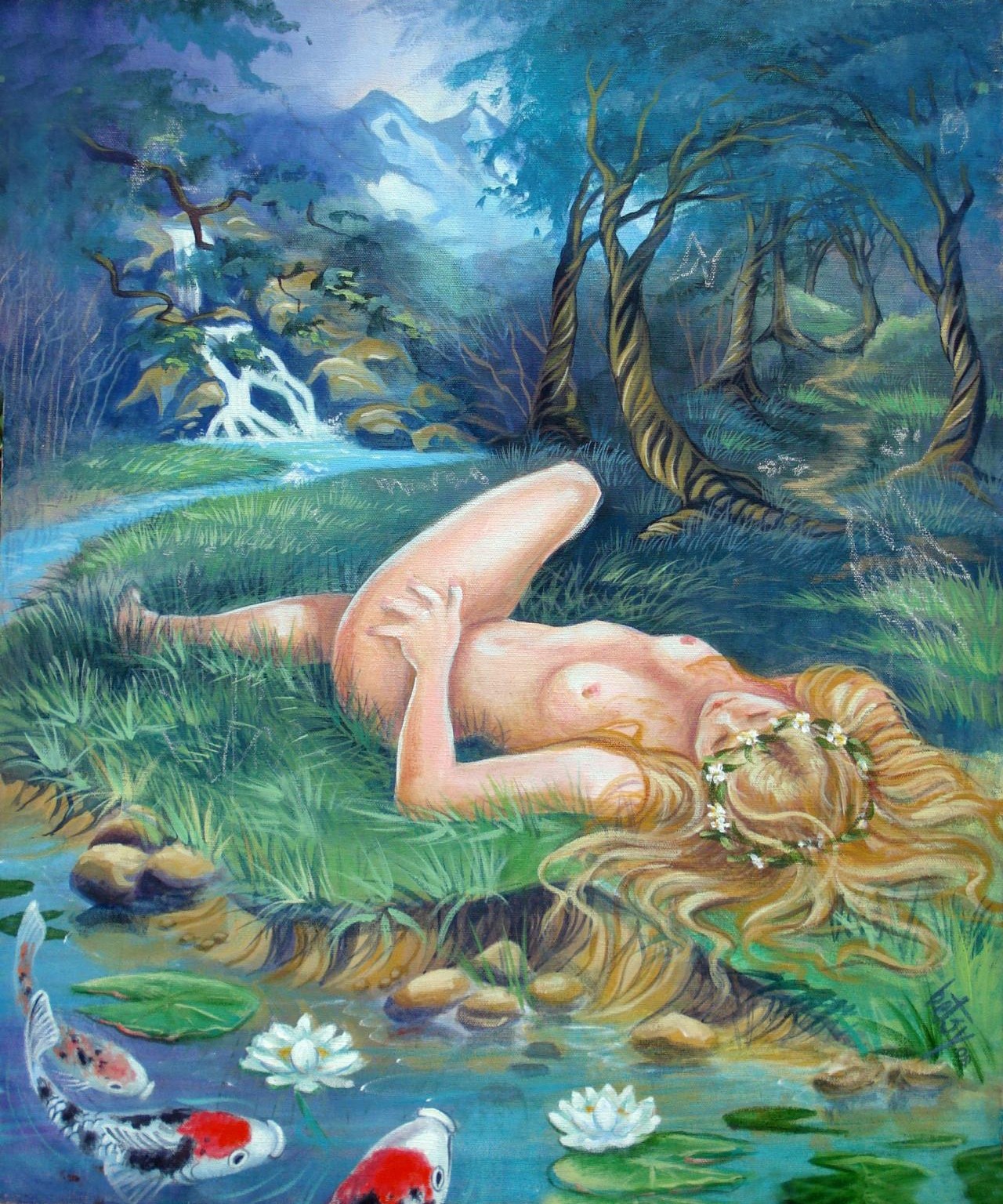 He Left Her a White Rose

Its the morning after the night before

As I leave my new wife, whom I lovingly adore

My orders came through, overseas I head
With my band of brothers, not knowing what's ahead

Married for days, whilst conflict takes him away
Holding sheets where we slept, my memory bouquet

At the bottom of our bed, there lies a virgin white rose
With a note beneath I am in momentary froze

I sit and stare as to what it might say
Knowing this is the day my love flies away

My darling Tinks I leave this white rose for you
It's pristine appearance describes my darling so true

It symbolises you, so innocent so pure
With your love in my heart, I will return I assure

Think of the day, from these distant lands from beyond
For the morning after the night before, we will respond

This virgin white rose, so bridal so pure
You and its safety I will secure, for you to return for our future

The day you come home, it shall lay on our bed
And we will continue our lives, as you have always said

I will go about my tomorrow's, thinking of you every day
And prey that this virgin white rose, never turns deathly grey


Mmm, Lady

So pert in shadow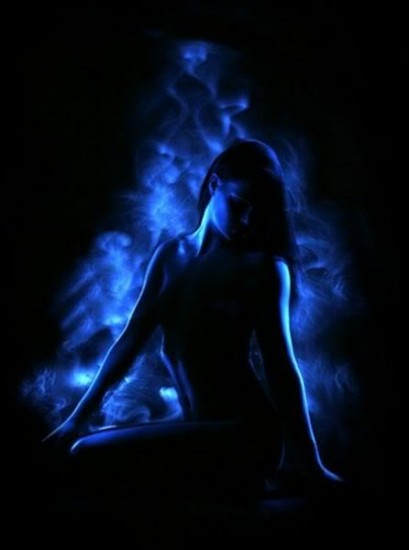 Moonlit blue against the black
Cobalt silhouette

A Bee to Honey

In black negligee
Alluring looks beckon me
A bee to honey