The Quietening of the Guns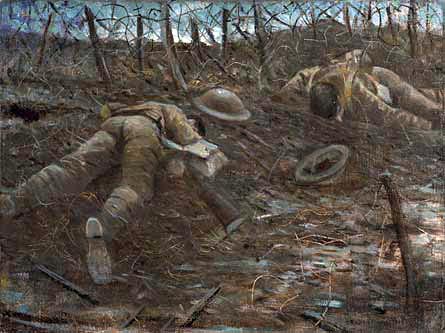 Barrage ceases
Smoke disperses
What sight awaits
Of this human curse
New craters formed
On top of old
The soil in turn
Wars ploughed fold
Cries echo
Across bloodied fields
Single bullets zip
As bodies yield
Where once were men
Of families and friends
Wanton carnage
Conflict rend
Patterns of dead
Adorn the land
Icons of death
In dark demand
Silence so serene
As the trenches fill
Naive and young
For tomorrows spill
The greatest reward
For a war that's started
Is for the war to end
And remember the departed
We Will Remember Them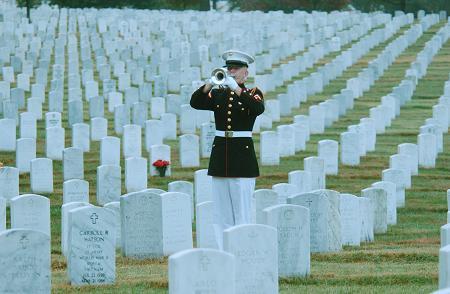 Dying for Freedom
American and British soldiers
Will be remembered
" Dedicated to the losses our countries are taking to fight for our freedom "
White Marble Angels
Silence surrounds me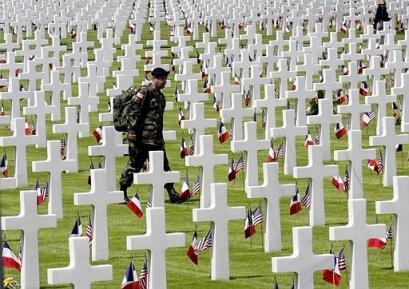 as I walk amidst greened lawns ~~.
My sense of freedom,
I find so hard to absorb ~~.
White marble angels explain
Belt of no Faith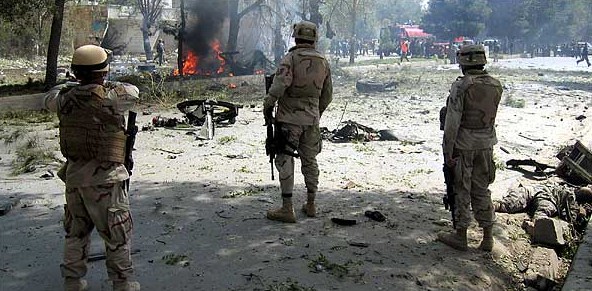 Early morning
In various places
Faiths of many
Wearing different faces
Families descend
To spend their time
Families intend
To queue in line
Shoppers gather
Sellers sell
Many hundreds
Getting on so well
A face so different
Enters the scene
Although they blend
The look of mean
Position chosen
Before this day
No thought or care
Of who they slay
Connection met
Explosion spew
Scarlet life
In sporadic flew
Innocents scattered
Families torn
These newly called martyrs
From natures womb born
Media coverage
To foreign lands
Showcase this horror
By cowardly hands
Carnage cleared
Blue skies return
To witness the horror
Where many lives turned
This belt of no faith
Triggered for what
Remembered today
Tomorrow forgot
The people's people
Return every day
Market Square Hero's
In-spite of the slay
IED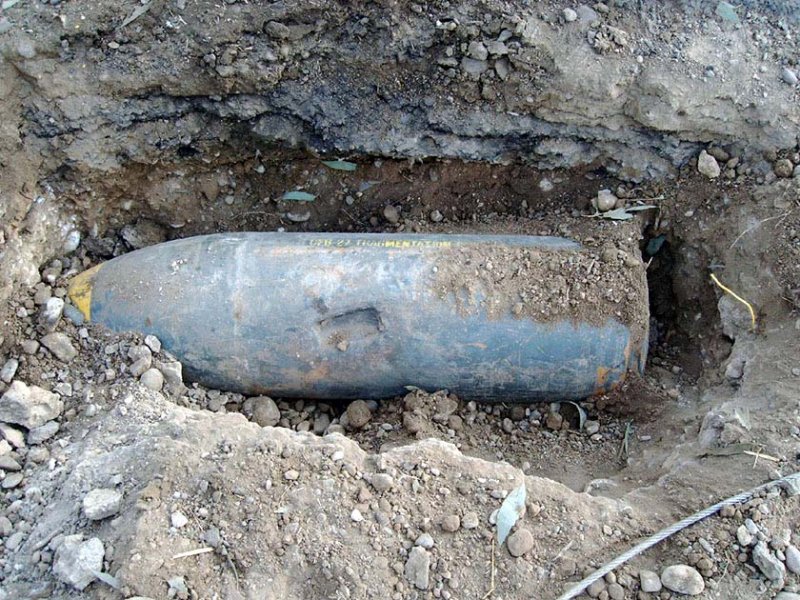 Fabricated to
Kill, guerrilla's general
Unconventional
Boy Soldier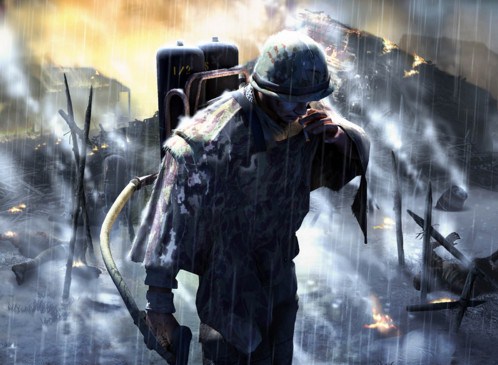 Solitary soldier
Walks out of the smoke
Flame thrower exhausted
For the lives choked
In barren surround
The stench of flesh
Burning bodies
Blood running trench
Gone is the sky
That was there this morning
Billowing death
Death clouds forming
Out of these clouds
Walks a nineteen year old boy
Sent to war
To play with deaths toy
As he walks away
Lighting a cigarette
As he draws on its life
Is it to help him forget
Did he come home from this war
Will we never know
For the expanse of the clouds
Drifting likes deaths snow
Corvette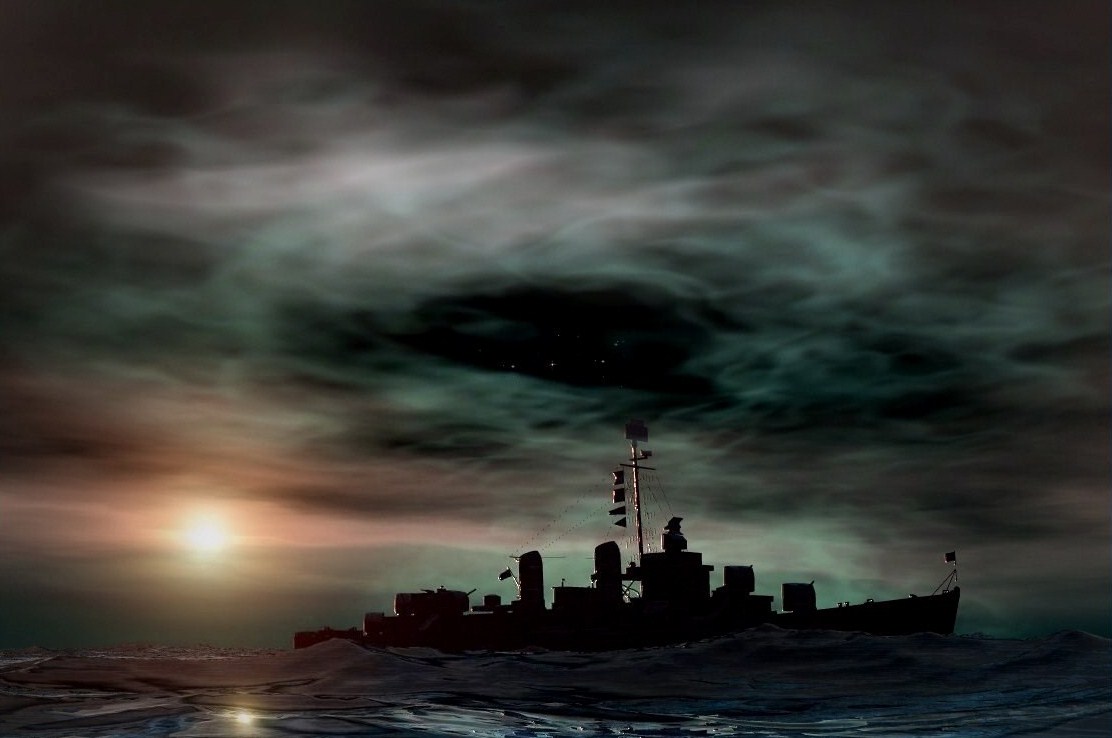 This escort ship
Of World War Two
Convoy carer
To guide them through
From sail to steam
To propeller screw
Atlantic saviour
For me and you
These modern Corvette's
With their fire power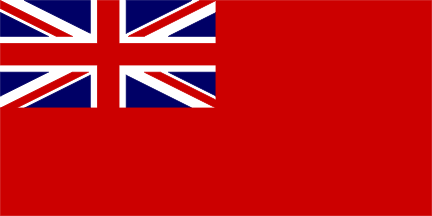 Delicately named
After a flower
While the Canadian class
Named after cities and towns
But when it came to protect
They buckled down
From the west to Murmansk
Carrying supplies and arms
To the USSR
Bringing war her charms
Of these U-Boat wolves
Running with their packs
Many a life saved
When these Corvette's attack
Depth charge fires
Sinks, boom - look for oil
For many a wolf
Met this toil
These more modern ships
Stealth in design
For flying at the back
Their proud ensign
For the many Navy and Merchant seamen who braved these
Atlantic crossing during World War Two, for me and you.
Desolation Alley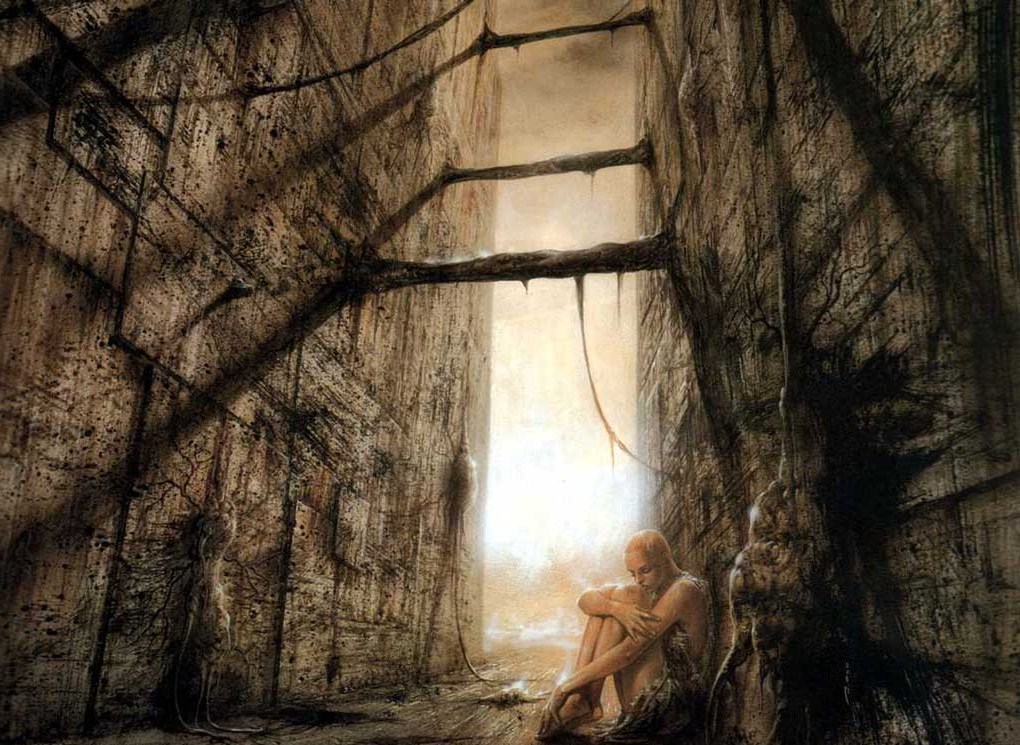 Its been years now
Since the bombs exploded
I'm all alone
My life eroded
Above the ground
Is not any more
The life has gone
Leaving a putrid core
All my days i stay sitting
Scavenging for food
Even diseased vermin
Look so good
The radiation
Has changed everything
From the sun being round
To seasonal spring
Death and decay
In acrid drift
What natures left
Which way, will her balance shift
I bleed from sores
That take weeks to heal
I bleed from my heart
That was made of steel
My wish for tomorrow
Is not to awake
To leave Desolation Alley
And this nuclear ache
Star Fort's " trace italienne "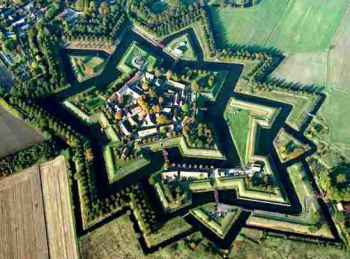 Soldiers and cannons
Bastions and ravelin structuring
Fortifications

Ottawa Treaty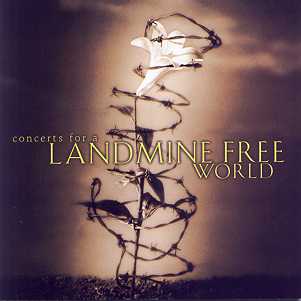 Infestation of
Anti-personnel land mines
Rwanda declared free

On 2 December 2009, Rwanda became the first country to be declared free of landmines
Wars of Difference and Different Wars
Dream on man
War is constant
It has gone beyond
Catholic or Protestant
Religious wars
From our short lived past
Will never dilute
As long as we last
In this modern world
We fight for different reasons
What ever the excuse
And in any season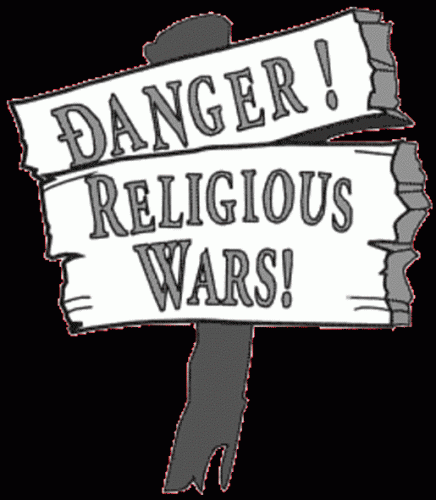 We fight over land
Imaginary WMD
Even over soccer
How the hell can that be
We now fight over oil
In a camouflaged war
Taking innocents with us
In public deplore
Guerrilla, assault
Bombing with precision
We vote them in
As they twist their decisions
Dream on man
War has changed
Greed has taken over
From the pasts deranged