Naomi

The stage is set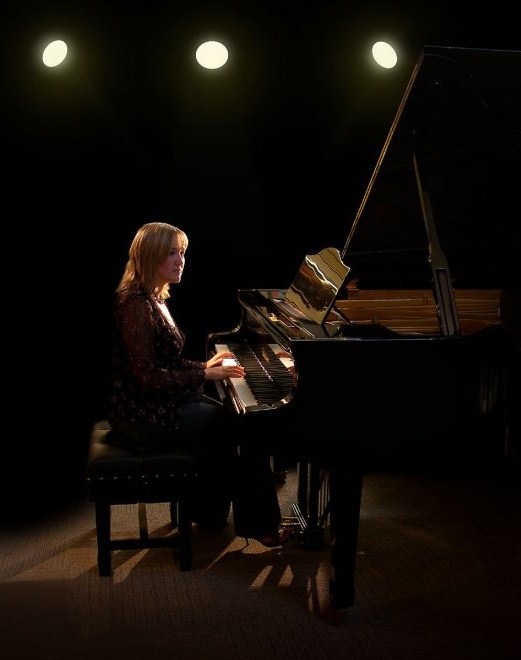 As the audience awaits
The dimming of the lights
And the parting of curtain drapes

Slowly the spotlight shines
On the seated silhouette
Her hands placed on the ivories
To start an evening we won't forget

Many tunes are played
As we applaud Naomi's gifted sounds
This theatre, the last on her tour
In her Nottingham surrounds

The audience in wanting cry
Request she plays some more
Crazy Times and Broken Glass
Ends this Butterflies encore

The thunder of the clapping
As red roses grace the stage
At twenty four, there will be so much more
This is the first of many a page
http://www.facebook.com/pages/Naomi-Wollacott/109906475698658?ref=ts

This picture belongs to Naomi Wollacott, and i have been given permission to post it. You can listen to Naomi on the shown links, Facebook and MySpace. So please click and listen for yourselves, James.
http://www.myspace.com/naomiwollacott
Les Paul Strings
There are so many sounds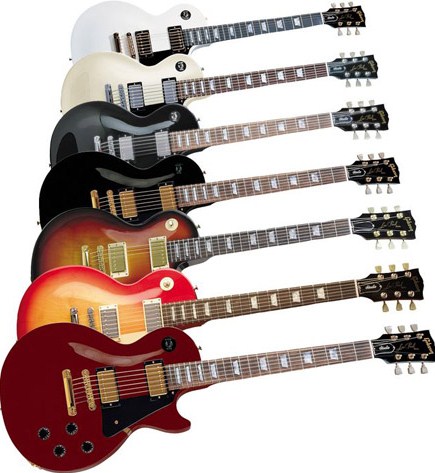 That are enjoyed by so many
But the sounds I love most
Are by plectrum or penny
Lindsey Buckingham playing "Go Your Own Way"
Even Joe Perry makes "Walk This Way" say
Eric Clapton and his solo on "Cocaine"
Don Felder with "Hotel California" listening time and time again
Peter Green strumming "Man Of The World"
David Gilmour and Pink Floyd's "Time" the best i have ever heard
Jimi Hendrix with the amazing "Hey Joe"
Alex Lifeson axing "Working Man" in Toronto flow
Pete Townsend from the Who "Won't Get Fooled Again"
Neil Young and his anthem "Like A Hurricane"
George Harrison delights with "Here Comes The Sun"
Kerry Livgren from Kansas state "Carry on Wayward Son"
Tom Scholz of Boston with their "A Man I'll Never Be"
Jimmy Page from Led Zeppelin as their "Whole Lotta Love" riffs free
Neal Schon on a Journey "Who's Crying Now"
Nancy Wilson Seattle's Heart "Crazy On You" wows
The sounds you read above, are just my ones of many
Whether they are played by a plectrum, or played by a penny
I did mention above, that I loved Pink Floyd's "Time"
But second to it, is Slash's "Sweet Child of Mine"
Sounds of My Inner Suburbs

A Flock of Seagulls, singing, wishing ( If I Had A Photograph Of You )
Blondie, reply with "Union City Blue"

City Boy, ringing 5.7.0.5.
Deep Purple, rocking with "Smoke On The Water Live"

Eagles, living " Life In The Fast Lane"
Foreigner, playing the instrumental "Tramontane"

Gerry Rafferty, walking down "Baker Street"
Heart, are just "Crazy On You" rocking sweet

Inxs, with their "Afterglow"
Journey's, " Don't Stop Believin'" under the Bay Bridge flows

Kansas, singing "Carry On Wayward Son"
Lynyrd Skynyrd's, "Red White And Blue" the patriotic one

Meat Loafs, iconic "Bat Out Of Hell"
Nazareth, toured on their "My White Bicycle"

OMD, with "Enola Gay"
Porcupine Tree, with "Trains" let your air guitar say

Queen, with my favourite "From Father To Son"
Rush, and the "Manhattan Project" that blanked out the sun

Styx's, "Blue Collar Man" one of the best that I have heard
Thin Lizzy, top it with "Don't Believe A Word"

UFO rock with "Doctor Doctor" please
Van Halen's "Eruption" Eddie plays with passionate ease

Wishbone Ash, with their "Blowing Free"
XTC, playing Nigel's XTC

Yes, campaigning "Don't Kill The Whale"
ZZ Top, and "Legs" those legs I'd love to scale
Most of my poetry is written to Music, these are some sounds i listened too, to write this ABC.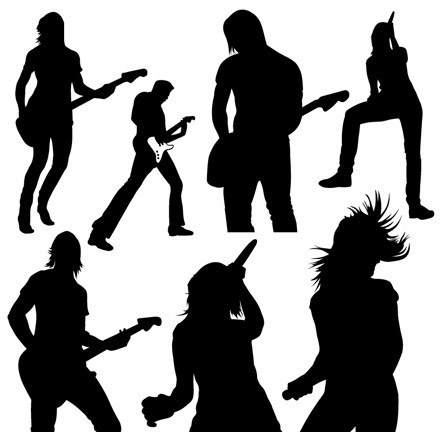 Music is my First Love
The concept of a top ten, is a wonderful choice
For Joe Flach's contest, your words become your voice
Typically for me, music comes first
Below are my ten, please read and rejoice

In alphabetical order, these ten you may have heard
If you know the tunes, please sing along to the words
If I ever win the lottery, I shall book the Carnegie Hall
And invite all the Soupers to sing and have a ball

AC/DC, from the album "Let There Be Rock"
"Whole Lotta Rosie" with whom Bon Scott defrocked

Black Sabbath, from the album of the same name
Black Sabbath being the track, tolling bells in the falling rain

Deep Purple, with "Made in Japan" from the year 1972
"Smoke on the Water" resonates, Montreaux through and through

Ferry, Bryan, a Geordie, "Another Time, Another Place"
"Smoke Gets In Your Eyes" his voice in wonderful grace

Mellencamp, John Cougar, awesome with "The Golden Jubilee"
"Hot Dogs And Hamburgers" taking an Indian girls liberty

Pink Floyd, with their always inspirational "The Dark Side Of the Moon"
"Time" simply out of this world, eventually where we all go soon

Queen, Rock's Royalty, Queen II is the album for me
"Father to Son" to my father, I have grown up to be like he

Rush, the Canadian three piece, "Moving Pictures" from Toronto they are
"Red Barchetta" of Italian design, a gorgeous sleek sports car

Thin Lizzy, with their 1978 "Live and Dangerous" tour
"Emerald" with Gorham and Robertson, twin guitarists so pure

UFO - with their classic "Strangers in the Night"
"Love To Love" what a ballad, the Rock bands just get them so right


Freebird

I am, I'm me ~
Like the Skynyrd Freebird ~^~
I'll be free - you'll see ~
Amidst Celestial Dark

Billy my brother drifts on a plain
In my mind I still feel his hurting pain
I still see you Billy, seeing me cry
Dad it looks like Billy, he's saying goodbye


He tell me of places that no one has seen
Amidst the celestial dark amongst it's diamond screen
Where no one can sail against the luff
I still see you Billy, why has life been so tough


Billy my brother what would I see
Smiles on our faces once again when we are annealed
Still inside I cry and the reasons why
Billy your gone now, but your so nearby


Billy my brother what would I see
Smiles on our faces once again when we are annealed
Still inside I cry and the reasons why
Billy your gone now, but your so nearby


Billy my brother drifts on a plain
In my mind I still feel his hurting pain
I still see you Billy, seeing me cry
Dad it looks like Billy, he's saying goodbye
Dad he's looking down, there's tears in his eyes






My entry for John Heck's 'Dear John' contest with 'Daniel'
written by Elton John & Bernie Taupin